Hey there Anker community,
Posting to quick review the tiny and powerful Motion Q 360° Dual 8W and IPX7(Waterproof) Speaker
I had the luck to win the Power Draw for this cutie and decided to purchase another one to test the wireless stereo link feature.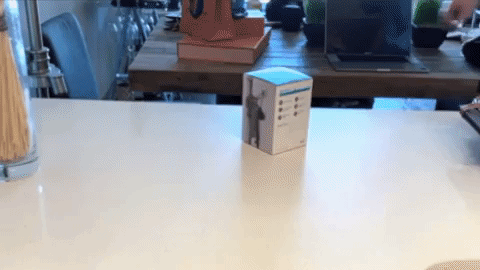 Cool things:
Powerful enough itself, however when connected together in stereo mode they are very strong loud and all without losing any audio quality.
Super portable, attach to anything, hang on the shower or just throw on your backpack and you're good to go.
Battery life is very good considering it's size and recharges fast enough, no complaints.
Could be better things:
The preset sounds when searching for bluetooth for example are not super necessary in my opinion, the on and off sounds are cool but there's no option to reduce the volume of those tunes, could be a little annoying in some situations. (the only thing I found that could be a con I guess haha).
Price $45.99 is a bit high comparing to other speakers on the same category I believe, specially when buying the pair to use in stereo mode, that adds to $100, maybe a bundle with 2x for a better price would look more attractive.
Overall I really like it, it's my new everywhere to go speaker, I hope you guys enjoy, let me know if any questions come up.
Here's some pics of the cuties.
Good weekend y'all!!
https://media.tenor.com/images/41c290bb46b1bc961c827bc4301d27b6/tenor.gif